Venue & Location
---
Sapporo, Hokkaido
Sapporo, which holds the 5th largest population in Japan, is a charming city where city life and nature coexist in harmony. In Sapporo, the center of Hokkaido's politics, economy, and culture, there are many buildings that tell Hokkaido's history.
When you walk South from JR Sapporo Station, you can see historical buildings such as the Former Hokkaido Government Office Building (as known as the Red Brick Office) and the Sapporo Clock Tower. At the Sapporo Beer Museum, which traces the history of beer brewing, there is a beer garden where you can enjoy beer while learning about it. You can comfortably relax on the green grass or the park benches and look at the trees and flowers that change with the season at Odori Park, which stretches from East to West. If you go a little further, you can enjoy places like Nakajima Park, where historic buildings and cultural facilities are scattered about, Maruyama Park, which is adjacent to a zoo where you can meet cute animals, and Moerenuma Park, which was designed by Isamu Noguchi. You can also enjoy a panoramic view of the city and the nature that spreads beyond it from Okurayama Viewing Point, which was used during the Sapporo Winter Olympics in 1972, and from Mt. Moiwa, which is located almost at the center of Sapporo. At Sapporo Hitsujigaoka Observation Hill, where the famous bronze statue of Dr. Clark is located, it may be a good idea to eat Genghis Khan, a style of lamb barbecue commonly found in Hokkaido, while overlooking Sapporo.
Additionally, in 2018, the night view of Sapporo was chosen as one of the Japan's new top 3 cities for night views along with Nagasaki and Kitakyushu. You can also enjoy various wonderful night views from the observation platforms of Mt. Moiwa, Mt. Okura, Sapporo TV Tower and JR Tower building.
For more imformation please visit the following sites.
| | | |
| --- | --- | --- |
| | | |
| Sapporo Station & JR Tower | Red Brick Office | Sapporo Clock Tower |
| | | |
| | | |
| Sapporo Beer Museum | Odori Park & TV Tower | Maruyama Zoo |
| | | |
| | | |
| Okurayama View Point | Night View from Mt. Moiwa | Hitsujigaoka Observation Hill |
Hokkaido University
Hokkaido University is a leading comprehensive university that places importance on its graduate schools. The university started out in 1876 as the Sapporo Agricultural College, the first modern academic institute in Japan. The Sapporo campus, located near JR Sapporo Station, has a sizable site which is approximately 2 km from north to south and is about 1 km from east to west. The campus is largely open to the public and you can enjoy the beautiful transition of nature's four seasons at the lush main street and central lawn.
For more imformation please visit the site of Hokkaido University.
| | | |
| --- | --- | --- |
| | | |
| W. Clark | Main street | Poplar Row Trees |
Conference Venue
The conference will be held at the conference hall of Hokkaido University. This hall, located 7 minutes on foot from JR Sapporo Station, can be conveniently accessed from the New Chitose Airport, as well as hotels around the station.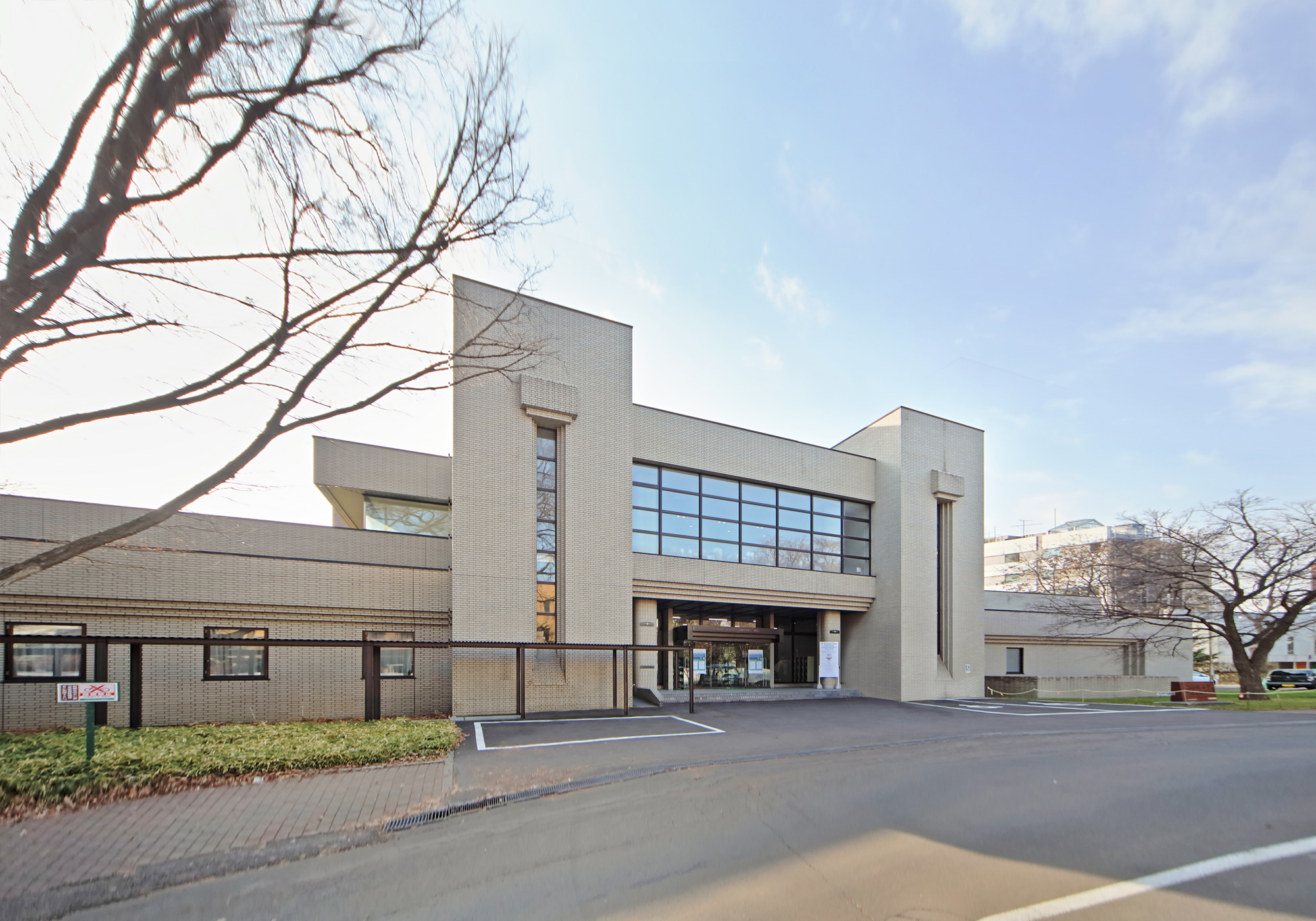 Conference Hall
Hokkaido University, Sapporo Campus
Kita 8, Nishi 5, Kita-ku, Sapporo,
Hokkaido, JAPAN
---
Access Map