Online Exhibition
---
List of Participant Companies
---
INSTRON

"Practical considerations of machine and specimen design for high and very high cycle fatigue testing"
This presentation will provide a short overview of key machine technologies for fatigue some of their practical implications for developing mechanical tests in the long life regime. The impact of force measurement and specimen designs will be discussed in terms of how they could affect uncertainty, data skew, and existing conventions of traceable measurement. Finally, a short case study of how biomedical industry works with stent validation testing which is currently the largest commercial application of near-gigacycle fatigue.
Presented by
Dr. P. B. S. Bailey, Instron


---
Japan Steel Works M&E, Inc.
Japan Steel Works M&E, Inc. (JSW M&E), a spin-off company from The Japan Steel Works, Ltd. (JSW), was established on April 1, 2020. Steel and Energy Products Business and Wind Power Equipment Maintenance Service Business as well as four group companies of JSW were integrated into the newly established subsidiary. We will continue to respond to the increasingly sophisticated and diversified needs for materials by providing various materials (M: Materials) with reliability that also include non-ferrous metals and composite materials, while pursuing the maximum use of the characteristics of steel. In addition, by utilizing our various technologies and experiences, we will provide one-stop services from design, manufacturing, construction, installation to maintenance, inspection, analysis, evaluation, and repair with the technology (E: engineering) that enables us to provide solutions that meet a wide range of customer needs. We will do our best to meet your expectations, and we look forward to your continued patronage.
Company profile
---
PULSTEC Industrial Co.,Ltd.

In the online exhibition, we will introduce the "Portable X-ray Residual Stress Analyzer" shown below.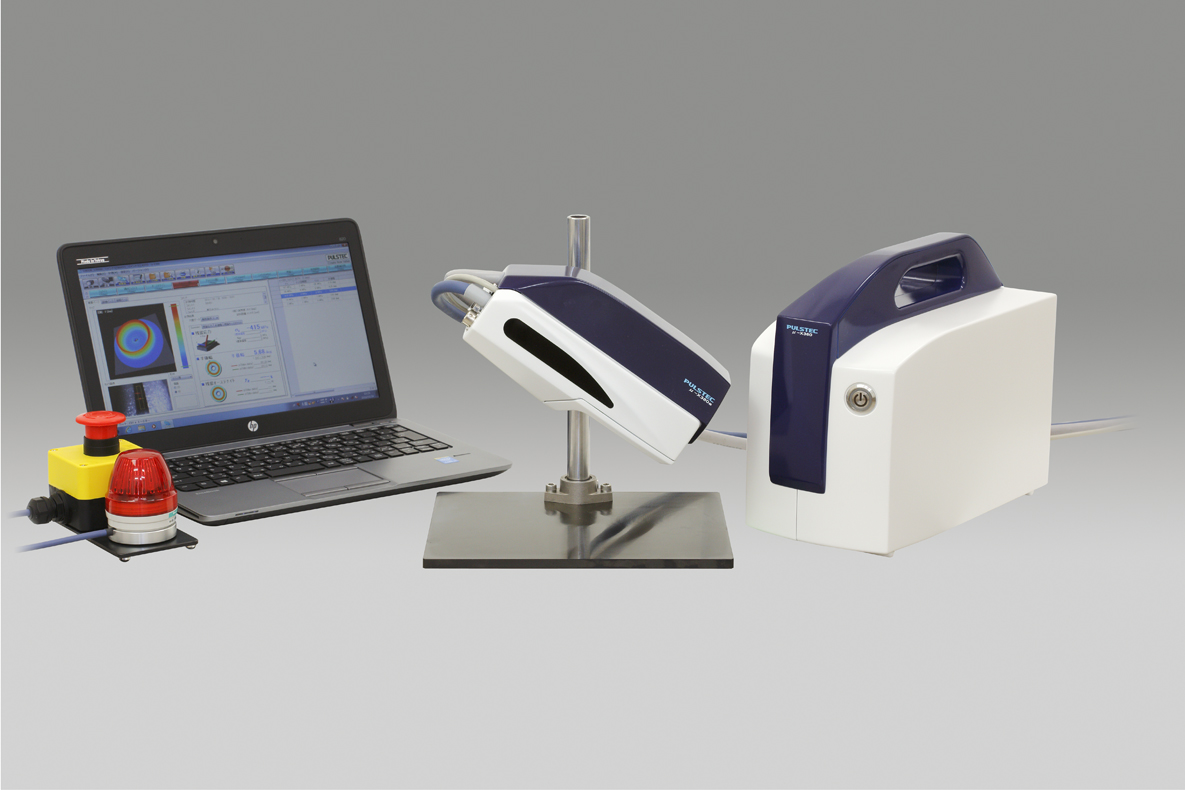 ---
SHIMADZU

Shimadzu Servopulser dynamic and fatigue testing systems are based on Shimadzu's extensive dynamic testing and design technology expertise. They provide high-quality solutions for a wide variety of material testing and dynamic component evaluation applications.
---
TOKYOKOKI TESTING MACHINE CO.LTD.

Plane Bending Fatigue Testing Machine PBF Series
Global Standard Machine for Plane Bending Fatigue Test, so-called "Schenck Type"
Accordance with JIS Z 2275 "Method for Plane Bending Fatigue Testing of Metal Plates"
【Features】
The moment is measured by the load-cell.


Transmission preservation is possible by recorded peak value sample data can be transmitted and stored to USB memory.


On the touch panel, test conditions, which are for example the test speed and the automatic stop limits including cycle limit, can be set comfortably.


Torsion Test jigs are used for fatigue tests with the repeated constant torsional angles for the round bar specimens.


---
Yamamoto Metal Technos Co., Ltd.
・Dual-spindle rotating bending fatigue testing machine GIGAQUAD®
・Manufacturing process monitoring device MULTI INTELLIGENCE®
・Residual stress measurement solution service MIRS®